Dr. John Augimeri is a General Dentist at Dentistry at Lifestyles in Midland.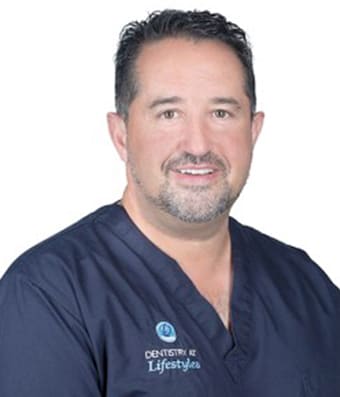 Dr. John Augimeri is a graduate of Dentistry earning his Doctor of Dental Surgery degree at the University of Toronto through the Canadian Armed Forces. As a Captain in the Canadian Armed Forces he traveled extensively throughout Canada and the United States stationed at various military bases to provide dentistry for the military personnel. During his military career Dr. Augimeri completed post-graduate courses in I.V. sedation and Implantology.
Dr. Augimeri's ongoing support of dentistry is evident by his commitment to the Ontario and Canadian Dental Associations. He is also actively involved locally as a member of the Muskoka Simcoe Dental Society, Huronia Dental Society Toronto Implant Study Club as well as other local study clubs.
Being originally from Midland Dr. Augimeri with his wife Allison by his side, established Lifestyles Health and Wellness Centre where he has set up his private family dental practice. He enjoys spending time with his wife and twin boys Joshua and Jacob doing winter and summer activities in the family oriented environment of Midland.